Circuit delivers engaging resident events from start to finish
Engage your residents with experiences that leave lasting impressions. Circuit builds relationships with local vendors your community already loves, and handles every detail along the way to ensure your property's event is a success.
Communities who love our resident events

Onsite and virtual experiences
Explore a sample of our most popular events below, or build something custom with our team. Event pricing starting at $500*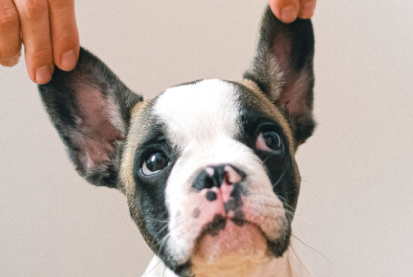 Family-Friendly Events
Family-friendly events offer something for all ages and are an easy way to include the whole family for a memorable night.
Past experiences:
Outdoor Movie Night
Kids Yoga
Bonfire & S'mores Under the Stars
Ghost Stories by the Fire
Scavenger Hunt
Pet Runway & Costume Contest
Entertainment Experiences
Entertainment experiences provide the deepest level of interactive engagement and in some cases, an opportunity for learning.
Past experiences:
Trivia Night
Paint & Sip
Murder Mystery Dinner
Comedy Show
Gardening Workshop
Karaoke
Social Fitness Events
Circuit's social fitness events place an emphasis on health and wellness with a hybrid event that includes an hour-long exercise, followed by a social hour.
Past experiences:
Poses & Prosecco
Black Light Glow Yoga
Barre to Bar
Resident Softball League
Bagels & Barbells
Fun Run & Nutrition Talk
Social Events
Create an inviting opportunity for new and current residents to get to know each other and interact in a dynamic setting.
Past experiences:
Onsite Happy Hours
Game Day Tailgate Parties
Rooftop Parties
Lawn Parties
Pet "Yappy" Hour
Seasonal Meet & Greet Mixers
Tasting Experiences
Provide a 360° culinary experience to delight your community's taste buds and leave a lasting impression for time to come.
Past experiences:
Charcuterie & Chill
Mixology Night
Pasta Making 101
Wine & Cheese Pairing
Local Food Truck Extravaganza
Mocktail Making Class
Custom Events
Let our Events team work with you to curate the perfect custom experience and customize something unique to your building.
Past experiences:
Resident Appreciation Day
Themed Holiday Celebration
Rescue Runway Clothing Swap
Quarterly Grab & Go Breakfast
Cooking Demo from Local Chef
Latin Dance Fiesta
How it Works
We're here to take all the effort out of your resident events
We'll ensure everything is easy-to-deploy, high-quality, and most of all, memorable for your residents.
We select your theme, supply you with marketing materials, and execute every detail the day-of – we simplify the vendor process so you only have one contact, and one invoice.
We believe the human element of planning an event is critical, so you'll never be dealing with an automated decision process. Our team will always be just a phone call away with any questions you have along the way.
How Circuit experiences are transforming apartment communities
Whether it's a Mojito & Salsa class or a Wine Pairing Class, Circuit works closely with your apartment community to create an experience, not any ordinary event. Residents come for a tasting experience, but leave with lasting knowledge and memories. Our events division works with local vendors in your community to uplift small businesses, local creators, LGBTQ entrepreneurs, minority owned, and women-owned businesses.
20.2%
resident retention at buildings utilizing Circuit experiences
79%
of apartment communities are reemerging with onsite events in 2022
85
cities and counting who use Circuit for their resident experiences
20 states
and counting – actively hosting events with Circuit
4.5/5
average star review from post-event property feedback
75%
minority-owned business vendors we work with in our major markets
Memories sponsored by Circuit
Why our communities love Circuit's events
We LOVE Circuit's Events!! Thus far, Circuit has helped plan 4 resident events for us, and let me tell you – they take the stress of planning, purchasing and worrying about vendors out of your hands! I seriously already have an ENTIRE event calendar planned for the rest of this year!
Amber
Bozzuto, Property Manager
Joining the Circuit team has been one of the best decisions I've made as a dance educator. It's given me the freedom to develop one-of-a-kind dance social experiences and take them on the go. Whether it's teaching Salsa at a Fiesta Latina or Belly dancing at an Arabian Nights, I now have the opportunity to reach so many new people in the comfort of their homes. After dancing for 15 years it's rare to find opportunities that give you the creative and financial freedom to keep pursuing your passion.
Lily Cox
Co-Owner of REWILD Plant Studio, Washington DC (Circuit preferred vendor)
We had an incredible Food Truck and Games event hosted from Circuit! The team took care of everything for us, they provided all setup of drinks, games, and coordinated the food trucks. Since partnering with Circuit, we've had a large turnout, and my faith in on site events is restored. Additionally, it was so easy! The events team were able to provide 1 bill which we were able to pay quickly instead of having to do multiple payments to all the different vendors.
Jessica Quant
Property Manager for Castle Residential Properties
The team from Circuit has made our Summer events exceptional for Residents at REVA Rahway. We especially enjoyed the unique lineup of experiences to our residents, from the Stand-Up Comedy Night to our Summer Social, and most recently, an Outdoor Movie Night. We are grateful to be able to provide unique events to our community outside of the cookie-cutter events at neighboring properties that help set the resident experience at REVA Rahway apart.
RJ D'Anton, Jr.
AST Development
Ready to start delighting your residents?
Let's build an unforgettable resident experience in your community today.
Are you a vendor interested in working with us? Reach out to our team today to get started through the contact form